Back to Support
How to use PodPhone to PC
---
First, You need to download PodPhone to PC here.
There will be a popup screen asking you to Run or Save the file, recommend you to save the file. (for example to "Libraries\Documents\Downloads" )
Wait for finishing downloading the installer, find it and double click to launch the installer.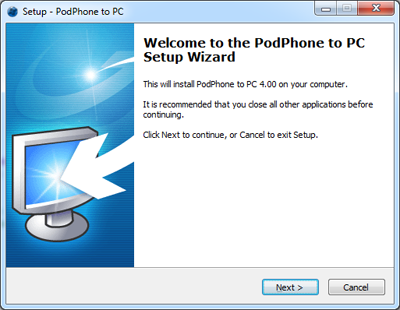 At the end of installation, you will have a chance to run PodPhone to PC, with the "Launch PodPhone to PC" checked and click "Finish"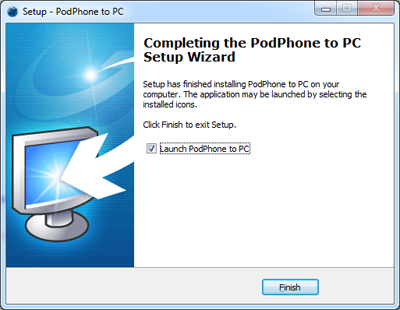 ​
Once you run PodPhone to PC after installation, and if you don't have your iPod or iOS device connected on your computer, you will see the welcome screen. And you will be prompted to register the software with the code received from us after purchase.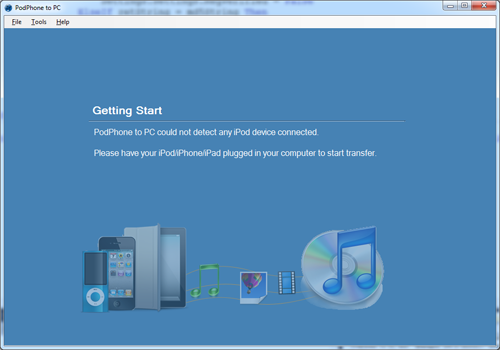 When you connect your iPod or iOS device to your computer, PodPhone to PC will load and parse tracks library from the device, and show summary information of the device. Here, you can right click on the "Serial Number" or "UUID" of iPhone to copy the value to clipboard. Click the "Transfer All" button to import all tracks to iTunes and copy all photos to pre-defined folder. (Notice: only 20 tracks or photos transferred with trial version)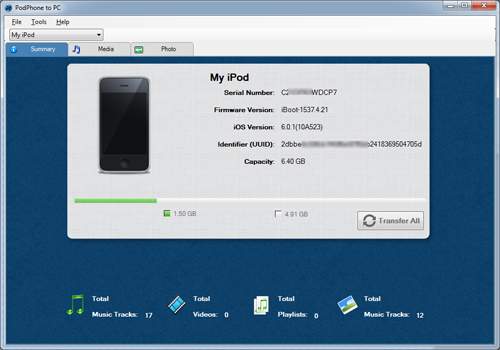 Click "Media" tab to show the list of playlists, and tracks information. Double click to preview tracks, or right click and choose options for exporting tracks to computer and iTunes. Of course, you can click "Select All" button to select all tracks and click "Transfer" to import all tracks to iTunes automatically.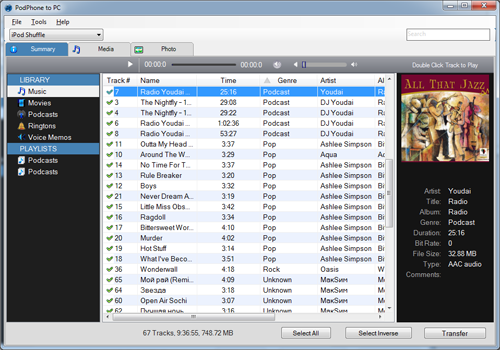 Click "Photo" tab to view photos on the device.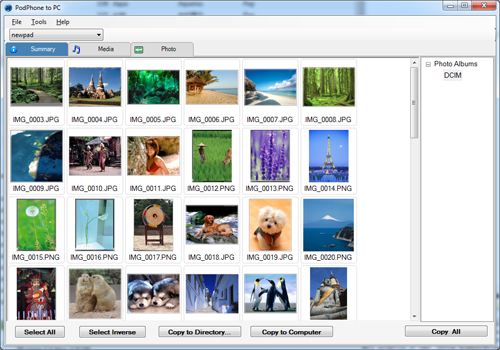 Back to Support